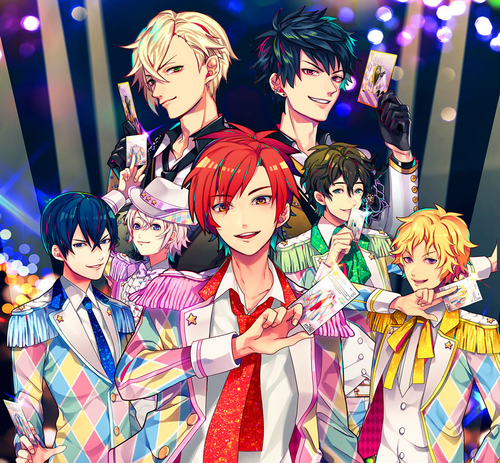 On March 28, 2016, a confirmation regarding Dream Festival Anime has been revealed.
Oikawa Shin (CV: Mizoguchi Takuya)
Amamiya Kanade (CV: Ishihara Souma)
Sasaki Junya (CV: Tomita Kentarou)
Sawamura Chizuru (CV: Masaki Kaoru)
Katagiri Itsuki (CV: Oota Masaki)
Mikami Haruto (CV: Morikawa Toshiyuki)
Original Work: BN Pictures
Original Planning: BANDAI
Series Organiser: Katou Youichi
Music Director: Kikuta Hiromi
Director: Murano Yuuta
Ad blocker interference detected!
Wikia is a free-to-use site that makes money from advertising. We have a modified experience for viewers using ad blockers

Wikia is not accessible if you've made further modifications. Remove the custom ad blocker rule(s) and the page will load as expected.